Course details
Group goods worth! 12 items 3H drink all you can afford 4980 yen! 【YOLO Premium Course】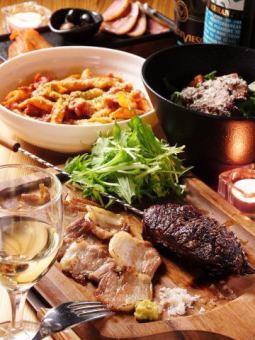 By using a coupon4980 yen
(Tax excluded)
Reservation deadline

Visit of hope the day before until 23:00
Available days for reservation

Monday - Sunday - Public holidays - Holidays
YOLO specialty Wagyu shurasuko, domestically produced raw oyster directly produced locally! Special baked oysters! In addition, you can eat as much as you can for YOLO specialty, even with this volume! Kara Friendly Association, Mama Kai Girls Association , A company drinking party, a chat dating! It is a great deals course with 3 hours of all-you-can-drink all-you-can-eat!
Course menu
- Course content -
◆ Assorted three kinds of appetizers of the day
◆ Chef's recommended fresh salad
◆ YOLO Fried Fried & Potato Frit
◆ YOLO specialty! Wagyu Shurasco
· Piccagna (lamp)
· Frau Gena (Harami)
· Ring Issa (Brazilian sausage)
◆ Direct delivery place! Domestic raw oyster (2 persons per person)
or
YOLO special baked oyster (2 persons per person)
※ If you are not good at oysters
Seasonal fresh fish whole aquapazza, can be changed
◆ pasta of the end! YOLO Bolognese
◆ Today's dessert
【Over 100 kinds! Great all-you-can-drink 3 hour drink!
Coupons that can be used with this course
2018/06/29 update